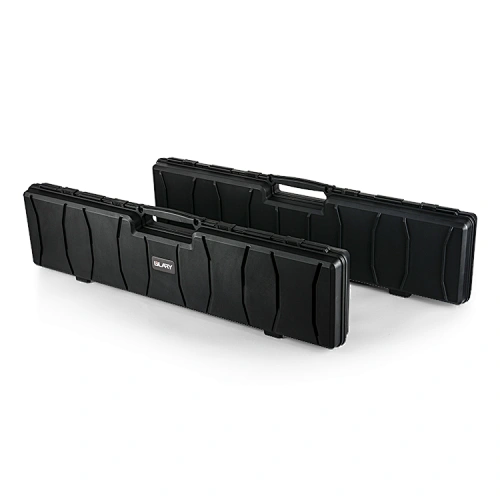 SP0147-Black
Product Size (MM):1200*300*110mm

Inner Size((MM)):1170*290*100MM

Weight (KG):2.5
GLARY
cheap gun cases;shootgun case;locked gun case
Material: PP
Foam:Support customized
Logo:Support customized
The
cheap gun cases;shootgun case;locked gun case
are portable reliable durable lightweight for outdoor use in all weather.
This case
with patented stack design designed,self-stacking will not shake and fall in transit,can be stacked between different sizes for multi-purpose
u
sage.
And also suitable for fishing, camping,compound bow and instrument equipment protection storage,packaging and transportation of outdoor sports.
Except for this product,if you need your product to be unique in your market or the product needs to have your own brand characteristics.
We will provide mold,product and packaging customization, market research,graphic and 3D design, product photography etc.
We are specializing in the production of a variety of functional industrial and outdoor sports storage and
i
nstrument equipment safety protective case and bag products.Over the 15 years of manufacturing experience and technology in OEM&ODM,we will support you to create your own proprietary products that compound your customers' needs.